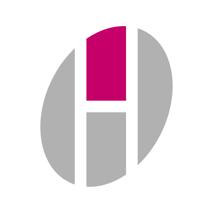 Hydrowares Mustaschkamp 2022
Donate
Created By:

Hydroware AB

Participating In:

Collecting for:
Hydrowares Mustaschkamp 2022
Tack vare era bidrag slog vi första målet i rekordfart! Vi har uppdaterat målet för resterande dagar i november! Hoppas vi kan nå det nya målet. Tillsammans mot prostatacancer!

Hydroware utvecklar, tillverkar och säljer driv- och styrsystem för modernisering av hissar. Vi vill vara med och bidra till att alla ska kunna få möjlighet till en lyckad behandling.

----------------------------------------------------
Thanks to your contributions we have exceeded our initial goal! Thus, we have raised the goal for the remainder of november. Let's see if we can reach it. Together against prostate cancer!

Hydroware designs, manufactures and sells drive and control systems for the modernisation of lifts. We want to contribute so that everyone can get a successful treatment.
Donate
Hydroware AB donated 500 kr
Anna-Carin Lindqvist

donated

200 kr

Mattias Klang

donated

100 kr

Tony Berglund

donated

100 kr

Kenan Drincic

donated

300 kr

Lars Karlsson

donated

500 kr

Magnus Olsson

donated

500 kr

Linda Carlsson

donated

200 kr

Leif Johansson

donated

500 kr

Anonymous User

donated

100 kr

Lika viktigt som bröstcancerforskningen

Erik Paulsson

donated

500 kr

Annika Paulsson

donated

200 kr

Anna Samuelsson

donated

100 kr

Markus Carlsson

donated

100 kr

Per Ringius

donated

300 kr

Markus Petersson

donated

200 kr

Kim Linkruus

donated

500 kr

Lenie Rosenqvist

donated

300 kr

Tim Westlund

donated

300 kr

Marwan Arnaout

donated

200 kr

Birgitta Berglund

donated

300 kr

Mats Thomasson-Lübeck

donated

300 kr

Hoppas på framsteg i forskningen

Therese Lübeck

donated

100 kr

Rasmus Stjärna

donated

300 kr

Greve Jakob Hiss AB

donated

300 kr