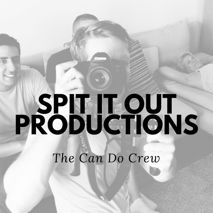 Spit It Out Productions Donation For Our Fellow Men
Donate
Created By:

Vikram-Wishesh // Mikael // Mikael

Participating In:

Collecting for:

Spit It Out Productions Donation For Our Fellow Men
We're raising funds and awareness this Movember for all the dads, brothers, sons and mates in our lives. We really need your help. Please donate to support men's health. Go Movember and Mustaschkampen 2018!
Donate
800 kr


Collected

32% 2,500 kr
Ghazal Valatabar

Donated

200 kr

Mikael Grip

Donated

100 kr

Kavita Bhatnagar

Donated

100 kr

Any kind of Cancer is a terrible disease however It cannot steal eternal life, It cannot conquer the spirit. To all those who are affected. You are a fighter and I know you will come out on top as always.

Vikram-Wishesh Bhatnagar

Donated

100 kr

Jag stödjer Mustaschkampen till 110% och vill highlighta hur viktikgt det är att vi män tar hand om oss själva; äter rätt och motionerar och gör det vi kan att försöka leva ett lite sundare liv.

Felicia Forsbacka

Donated

100 kr

Helena Lindström

Donated

150 kr

Kajsa Lindh Andersson

Donated

50 kr

Tiina Hallberg Prostatacancerförbundet

Heja Spit it out Productions! Vilket fint initiativ. Vi är oerhört glada och tacksamma för att ni har valt att starta en insamling till förmån för Prostatacancerfonden. Lycka till! Vänligen, Prostatacancerförbundet.