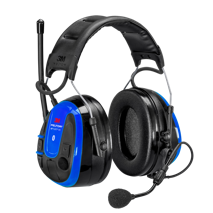 Tillsammans hjälper vi!
Donate
Created By:

3M PELTOR .

Participating In:

Collecting for:
Tillsammans hjälper vi!
Vi känner alla någon som är eller har varit drabbad av prostatacancer. 3M fortsätter nu initiativet från 2019 till att samla in pengar till cancerforskningen så att fler ska kunna botas från denna hemska sjukdom. Hjälp oss att hjälpa. Skriv gärna en personlig hälsning i kommentarsfältet i denna insamling om du har någon speciell i åtanke när du hjälper till att stötta cancerforskningen. Tillsammans kan vi göra skillnad. Tack för att du deltar i detta initiativ!
--------------------------------------------------------------------------------------
Together we can make a difference!
We all propably know someone who is or has been suffering from prostate cancer. 3M is now continuing the initiative from 2019 to raise money for cancer research so that more people can be cured of this terrible disease. Help us to help. Feel free to write a personal message in the comments field in this collection if you have someone special in mind when you help support cancer research. Together we can make a difference. Thank you for participating in this initiative!

Donate
3M PELTOR . donated 800 kr
Robin Andersson

donated

300 kr

Alexander Stråhle

donated

300 kr

Kenneth Jarefors

donated

300 kr

Ken Johansson

donated

500 kr

Andreas Lind

donated

300 kr

Johan Eriksson

donated

300 kr

Maria Sandström

donated

250 kr

3M Svenska AB

donated

300 kr

Niclas Hörnquist

donated

500 kr

3M Svenska AB

donated

200 kr

Nichlas Sjöselius

donated

300 kr

Susanne Andersson

donated

200 kr

Tillsammans kan vi hjälpa forskningen framåt och rädda fler liv. All cancer är för dj...ig!

Anonymous User

donated

100 kr

Patric Anvegård

donated

200 kr

Anders A A

donated

300 kr

Fick själv diagnosen i våras men mår bra nu.Jag är väldigt tacksam för forskningen och sjukvården.

Lotta .

donated

300 kr

Hoppas denna slant ska hjälpa någon att överleva den hemska sjukdom.

Anonymous User

donated

250 kr

Niklas Persson

donated

3,100 kr

Magnus Pihl

donated

200 kr

Björn Sténson

donated

400 kr

Kenneth Jarefors

donated

300 kr

3M Sverige AB

donated

300 kr

Anders Grönberg

donated

300 kr

Fredrik Mattsson

donated

200 kr